FAMILY DENTAL SERVICES
Trusted, comprehensive oral health care for you and your family.
A full-service practice, our experienced team provides general, restorative and cosmetic dentistry care for you and your entire family, at every stage of your lives. From routine oral exams, to medical emergencies, to specialty procedures, we manage it all with trusted expertise—and a gentle approach.
---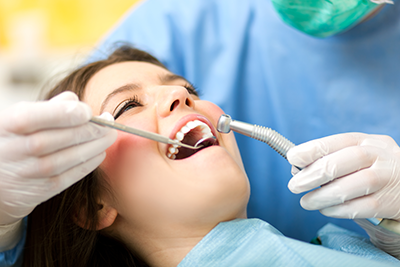 General Dentistry Exam and Cleanings
Comprehensive dental exams include dental hygiene cleanings. X-rays and oral cancer screenings. We recommend dental checkups twice a year; this makes it easier to maintain your oral health and address problems promptly.
---
Sealants
Anchor Dental sometimes recommends plastic sealants placed on the back permanent teeth. These sealants form a barrier on the tooth to prevent decay.
---
Fillings
Tooth-colored fillings provide a solution to dental decay without leaving behind dark spots on your teeth from the use of metal fillings.
---
Root Canals
This procedure entails cleaning out the cavity that houses your tooth nerve, filling the canal and placing a crown on the tooth to provide protection and repair the damage from decay. Root canals allow you to keep your tooth and improve your oral health.
---
Extractions
If a tooth is broken, cracked or extensively decayed it may be necessary to remove it. Likewise, a tooth with advanced stages of periodontal disease should be removed, as well as teeth that are poorly positioned or non-functional.
---
Crowns
Crowns—often referred to as "caps"—completely cover every visible part of the tooth. A part of the original tooth remains but is essentially rebuilt to resemble the tooth at its exterior best.
---
Bridges
Used to replace a missing tooth, dental bridges are supported by the teeth on either side; they dramatically reduce the risk of losing teeth that are adjacent to a missing tooth.
---
Implants
Dental implants are natural-looking prosthetic teeth mounted on titanium posts that heal directly in the space created by the missing tooth. They're strong, functional, beautiful—and once healed in place, should be a permanent replacement for a lost or missing tooth.
---
Full & Partial Dentures
When teeth need to be extracted, dentures can provide a second chance at a beautiful smile. Full or partial dentures help with chewing as well as support one's facial structure and improve speech.
---
Teeth Whitening
Professional teeth whitening improves the color of your smile, making it appear whiter and brighter.
---
Specialty Treatments
We also offer night guard and sports mouth guard fittings.